Thank you for visiting our website♪

The dream dress with plenty of frill and lace is now available
Please enjoy the dress with a bolero and headdress♪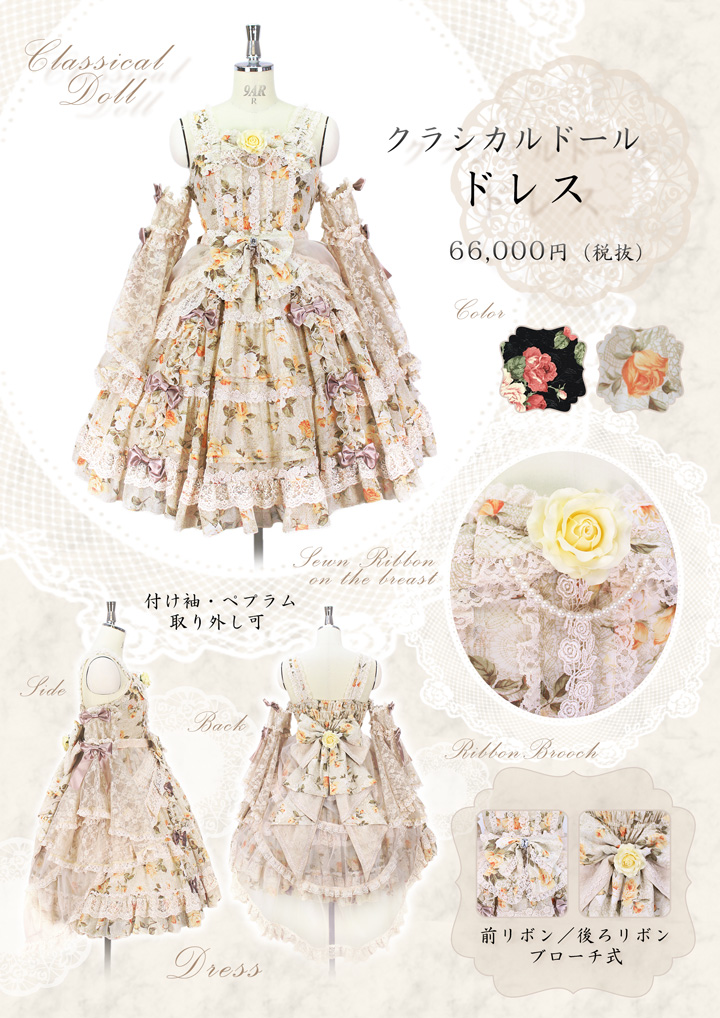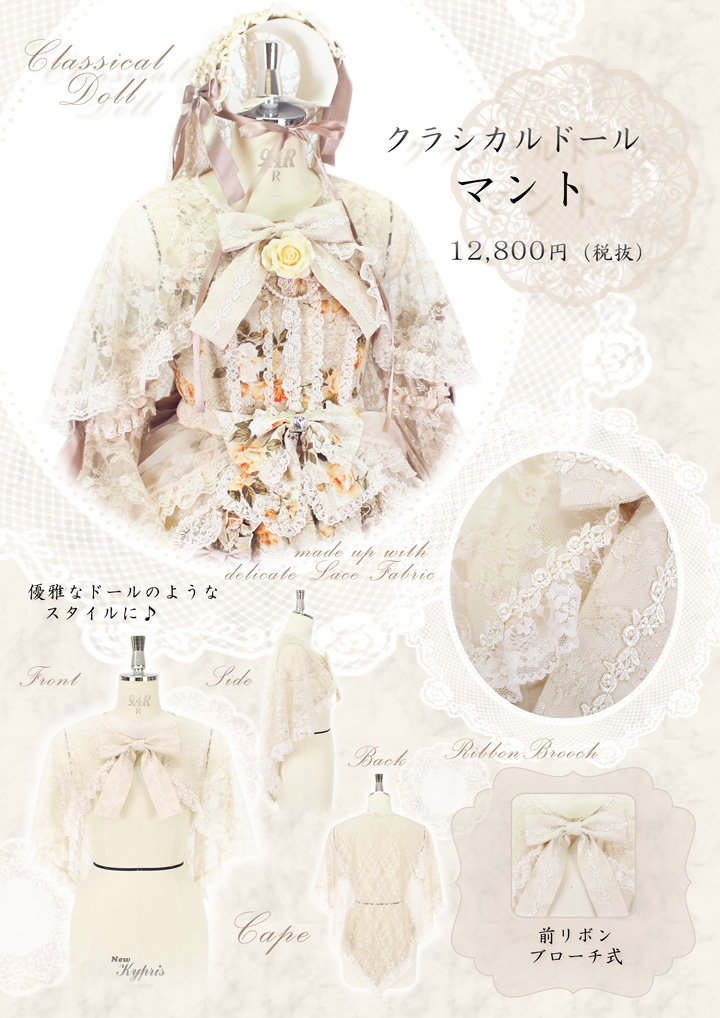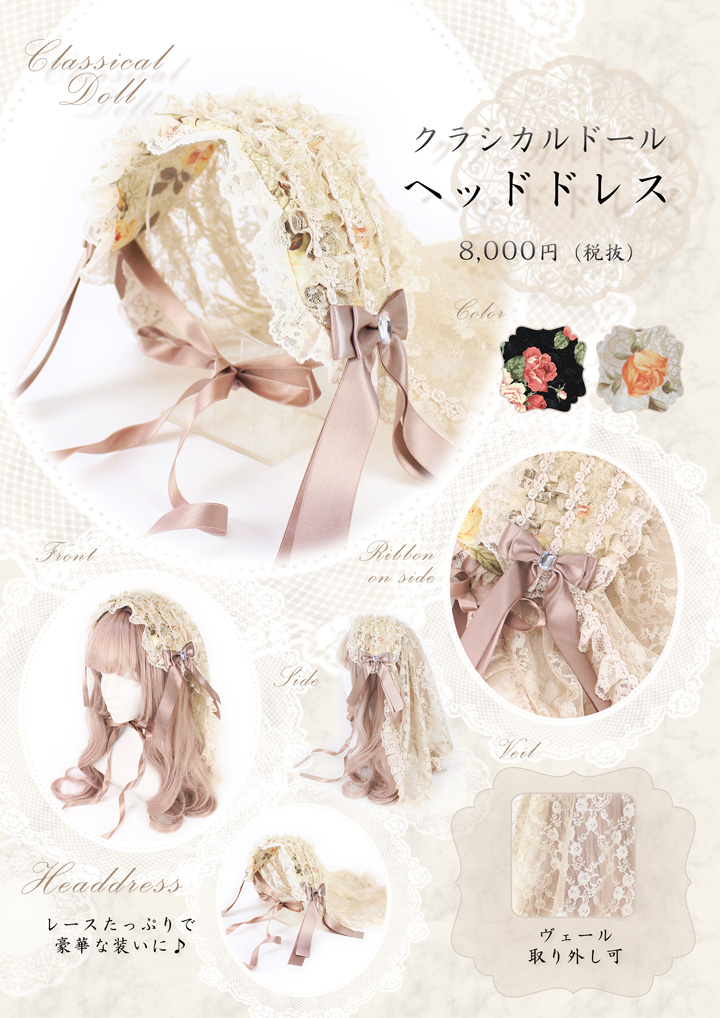 Classical Doll Dress Series
< Release Date >
Online: around 5:00 p.m. on June 25th (Thu) (JST)
In-Store: opening time on June 26th (Fri)
* The opening hours of each store might be changed depending on the situation. Please check the latest information on each store's Twitter.
ShopList
< Products >
• Classical Doll Dress
• Classical Doll Headdress
• Classical Doll Cape
< Colors >
Black, Antique White  
Announcement Regarding COVID-19 and Current Operations
Before place an order, please read this announcement.
https://www.metamorphose.gr.jp/metamornews/16062
About Inquiry and Waiting List
If the item you want is out of stock at online shop, please contact us via "Inquire about this item" button on each product page.
* On the inquiry page, please choose "Order" as your inquiry type.
* Please let us know whether you would like to put your name on the waiting list if the item you want is sold out at all stores.
* We will reply you with in a few business days.  
About the Launch at Stores
The items will be available from opening time of each store on the release date.
The stores also accept mail-orders. (Please place an order in Japanese.)

Order Online♪