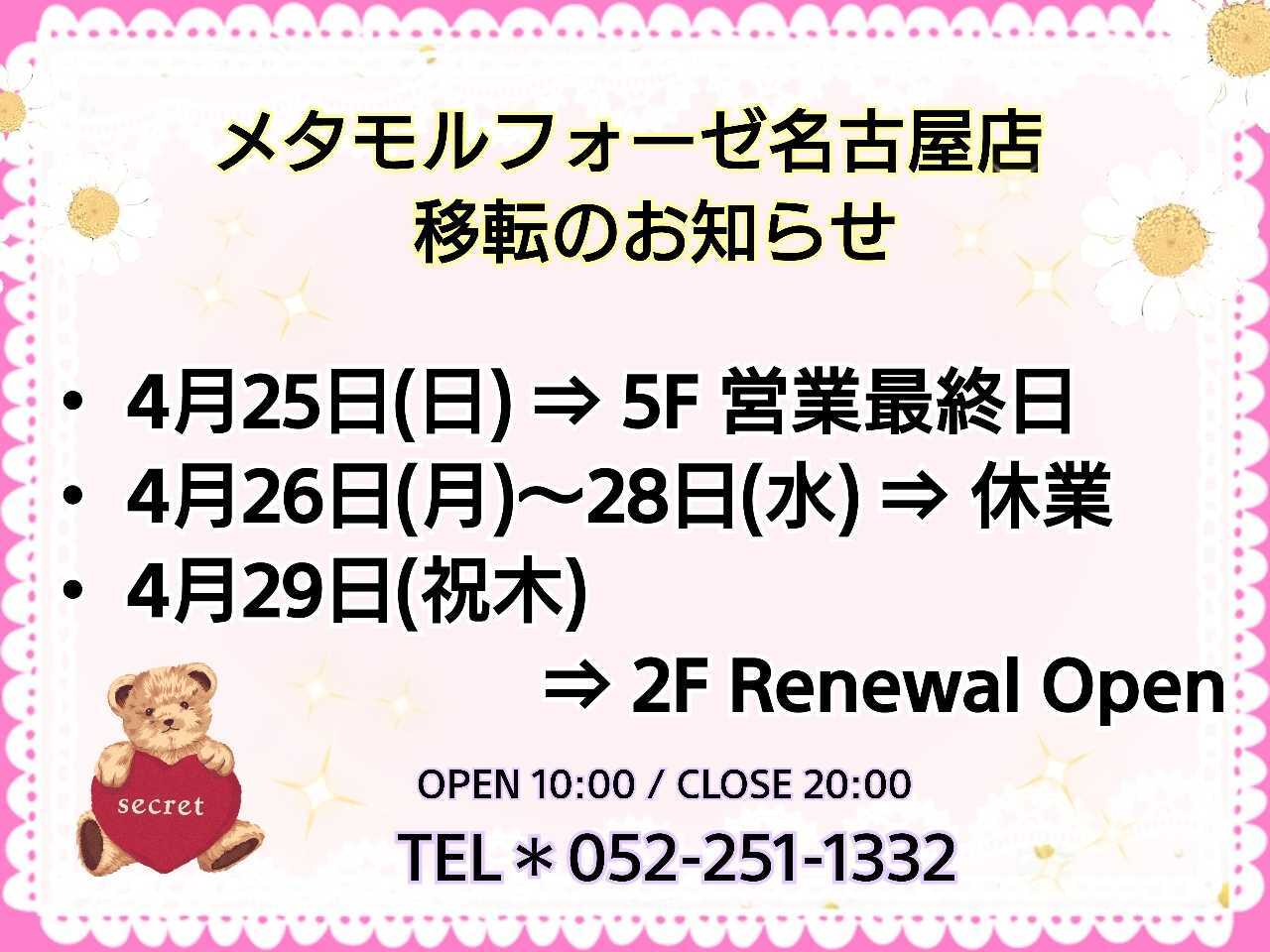 Thank you for shopping at Metamorphose Nagoya.
We would like to announce the relocation of Metamorphose Nagoya.

Metamorphose Nagoya will move to the 2nd floor of the same building, NOVA.

April 25th (Sun) The last business day on the 5th floor
April 26th (Mon) - 28th (Wed) Closed
April 29th (Thu) Reopen at the new place (the 2nd floor of NOVA building)

* The last business day at the current location is Sunday, April 25th 2021.

We hope you will like our store at the new place.
Metamorphose Nagoya

OPEN 10:00 / CLOSE 20:00
TEL: 052-251-1332
*Please talk over the phone in Japanese.
* The store's phone will not be working from April 23rd (Fri) - 25th (Sun) because of the telephone work.