Thank you for visiting our website☆
The new series that is already popular since a model posted photos wearing the dress is coming soon♪
The cute kittens playing with tulip in spring color are printed on the fabric♪
Please enjoy styling of the lovely dress with matching the cat ear hair accessory or the headdress style headband of this series☆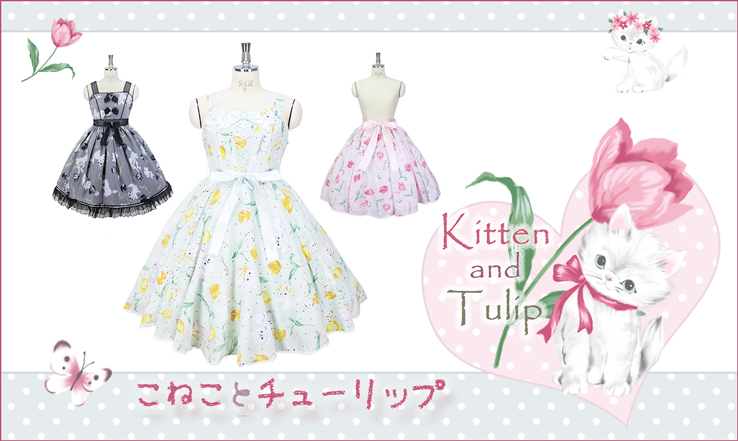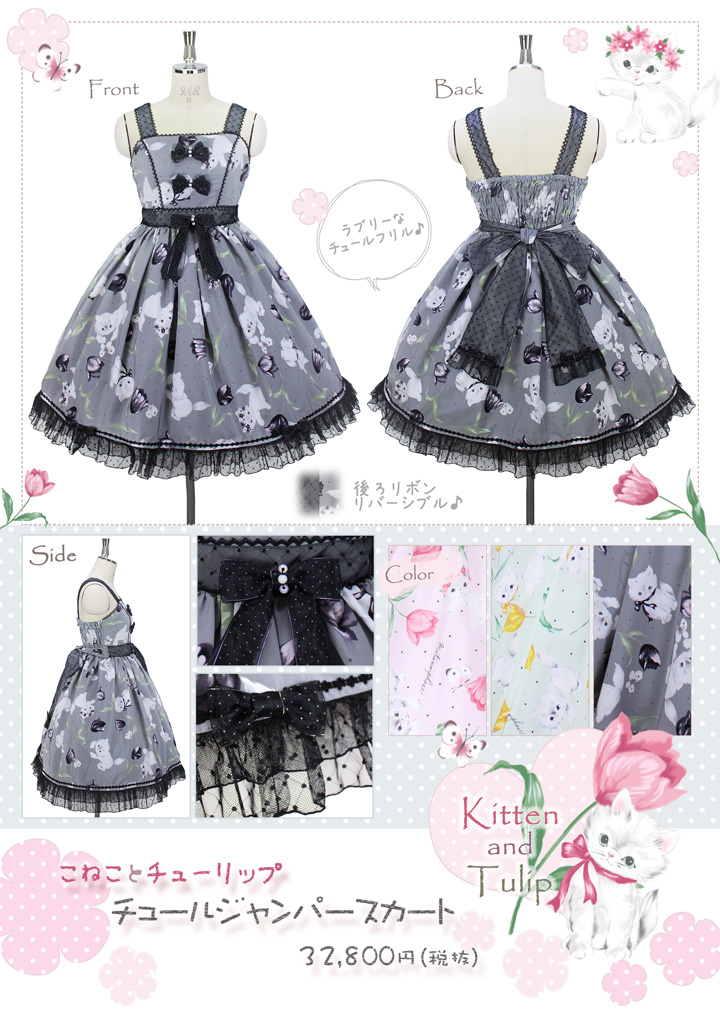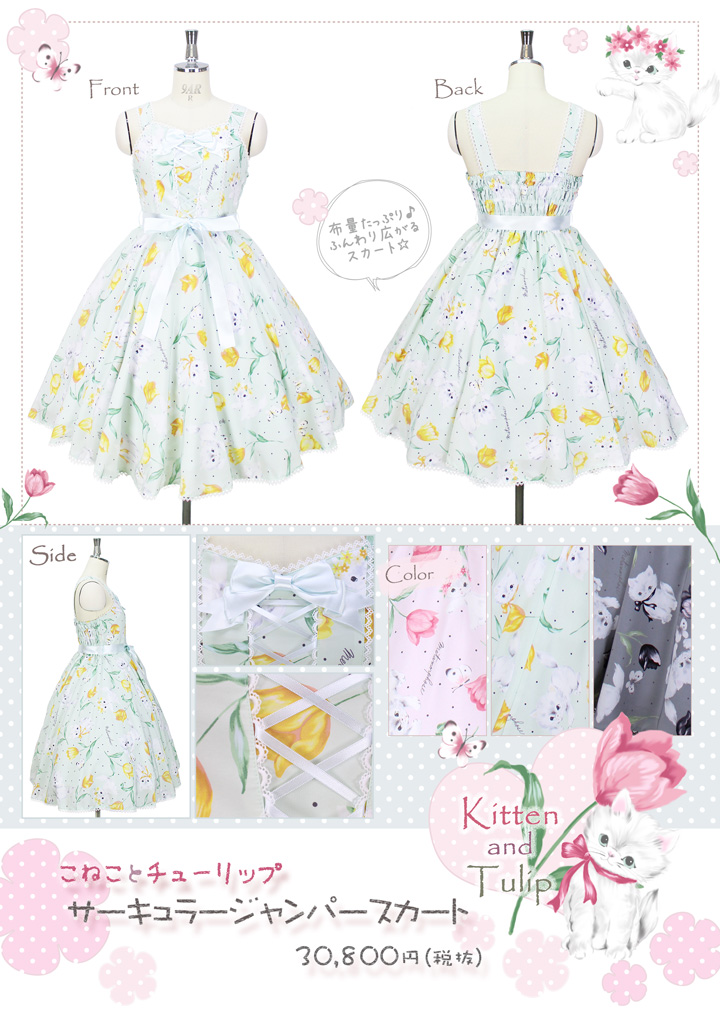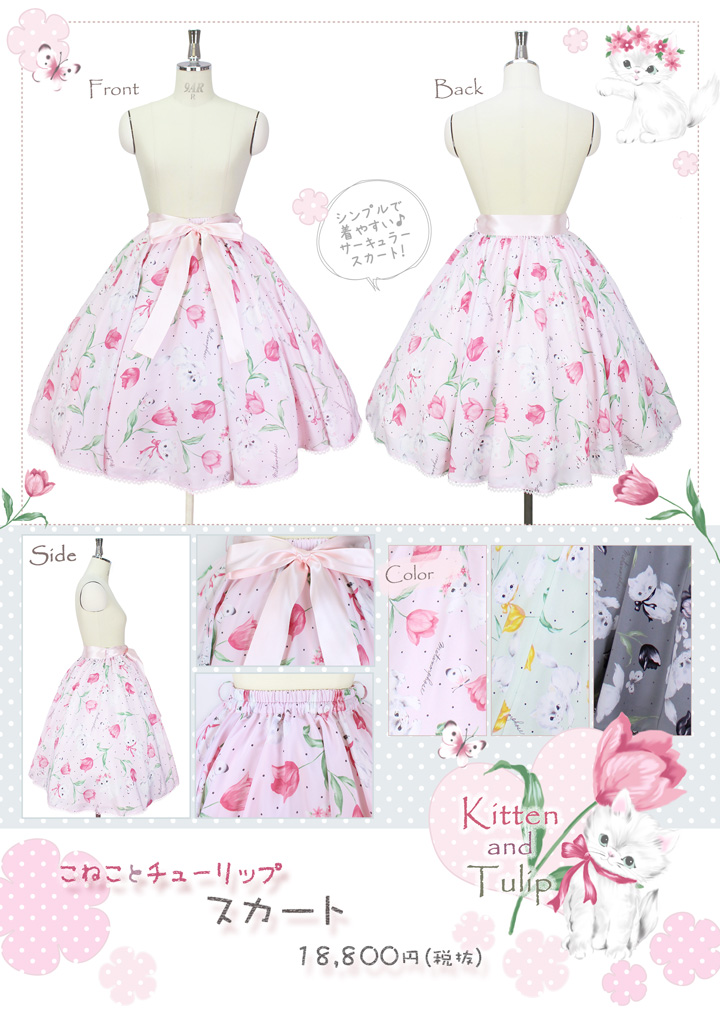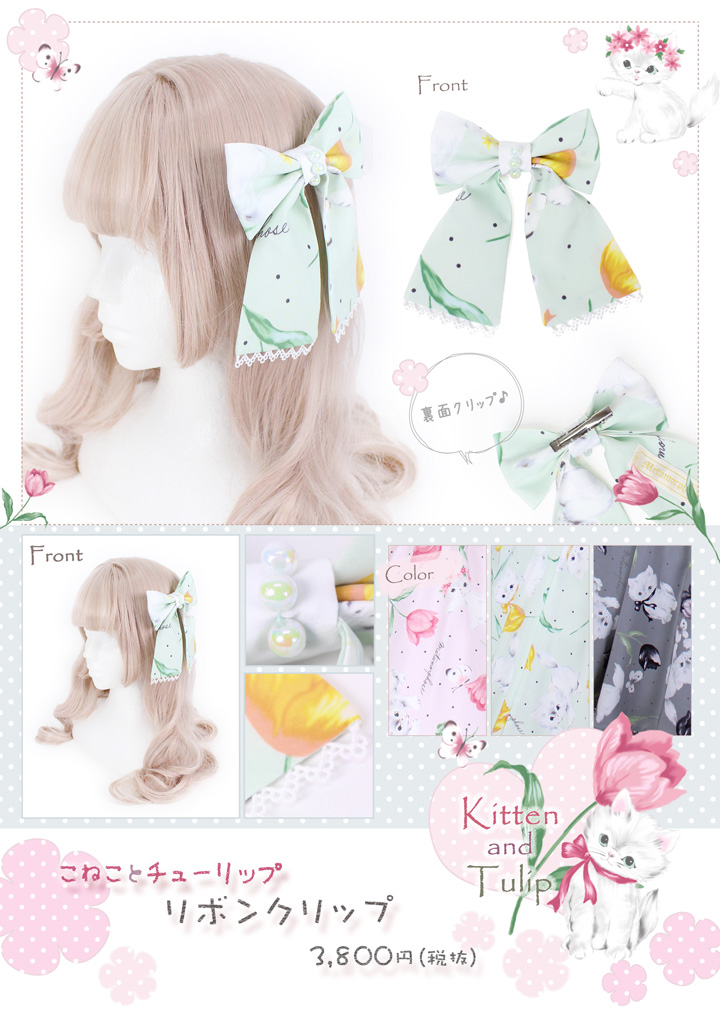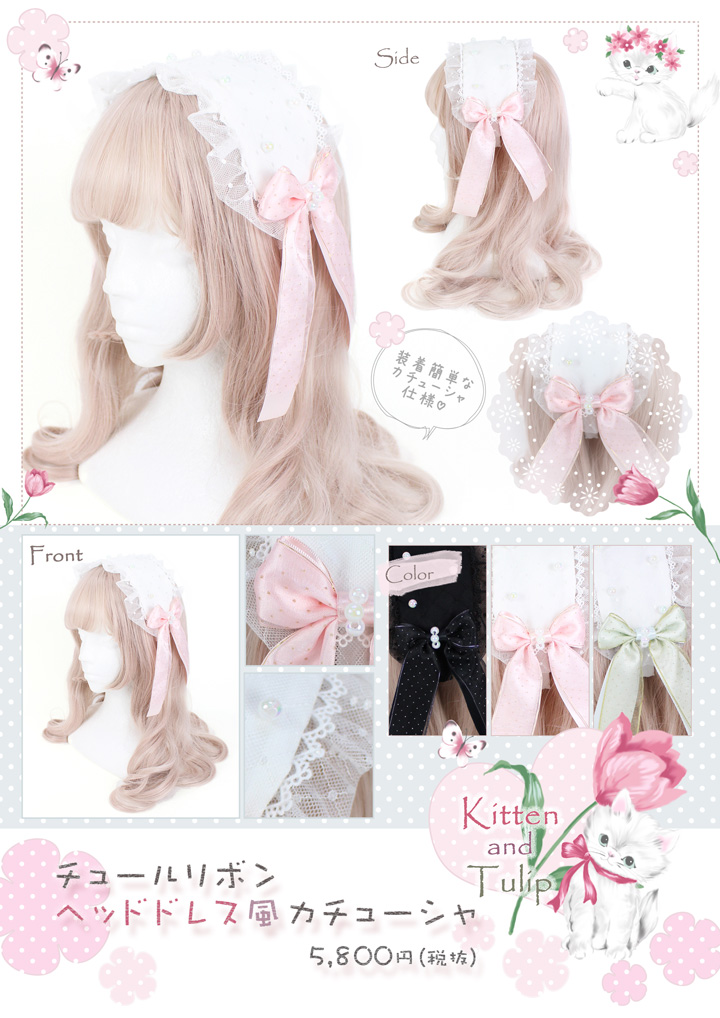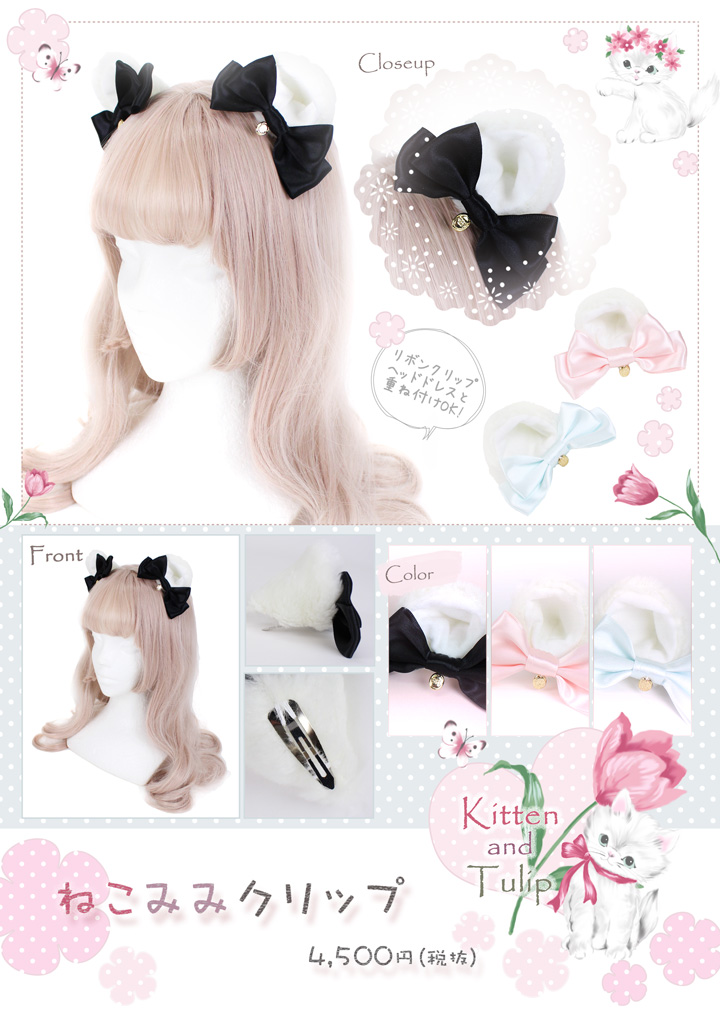 Kitten and Tulip Seires
< Release Date >
Online: around 5:00 p.m. on March 19th (Thu) (JST)
In-Store: opening time on March 20th (Fri)
< Products >
• Kitten and Tulip Tulle Dress
• Kitten and Tulip Circular Dress
• Kitten and Tulip Skirt
• Kitten and Tulip Ribbon Clip
• Tulle Ribbon Headdress Style Headband
• Cat Ear Clip
< Colors >
Pink, Mint, Gray
Sample Products Display
The sample products of this series will be displayed at stores.
* The latest information will be posted on the stores' Twitter account. Please note that the display products may vary depending on the situation.
About the Launch at Stores
The items will be available from opening time of each store on the release date above.
Please refer the each store's "ACCESS" page on the
Shop List
. There is an information how to purchase the new items in case that a store asks you to wait in line to purchase them.
* The details about the launch will be posted on the each store's Twitter.
About Inquiry and Waiting List
If the item you want is out of stock at online shop, please contact us via "Inquire about this item" button on each product page.
* On the inquiry page, please choose "Order" as your inquiry type.
* Please let us know whether you would like to put your name on the waiting list if the item you want is sold out at all stores.
* We will reply you within a few business days.
Order Online♪