★☆花鳥風月シリーズ☆先行発売のお知らせ☆★
いつもメタモルフォーゼをご愛顧頂き、誠に有難うございます。

グランバザール初日発売
【花鳥風月〜乙女のはなごろも〜シリーズ】のご案内です♪

The announcement of Laforet Grand Bazar Winter 2020 in English is here▼
★☆Click Here☆★

*Please check the images of products on this page

..。o○☆ *:..。o○☆ *:..。o○☆ *:..。o○☆ *:..。o○☆
花鳥風月シリーズ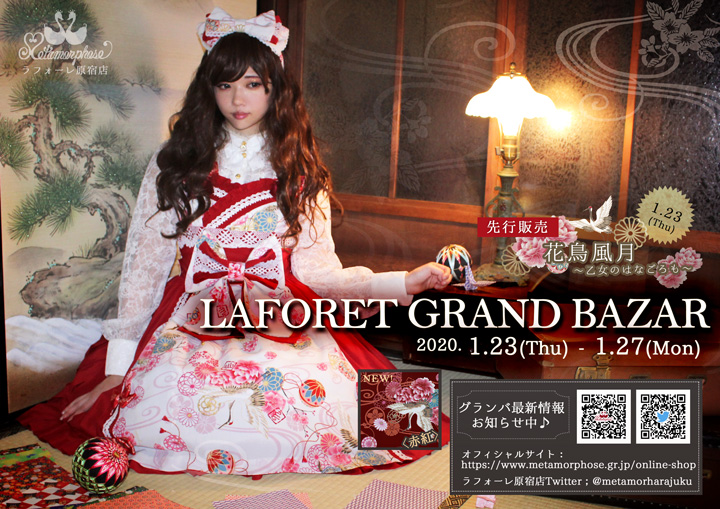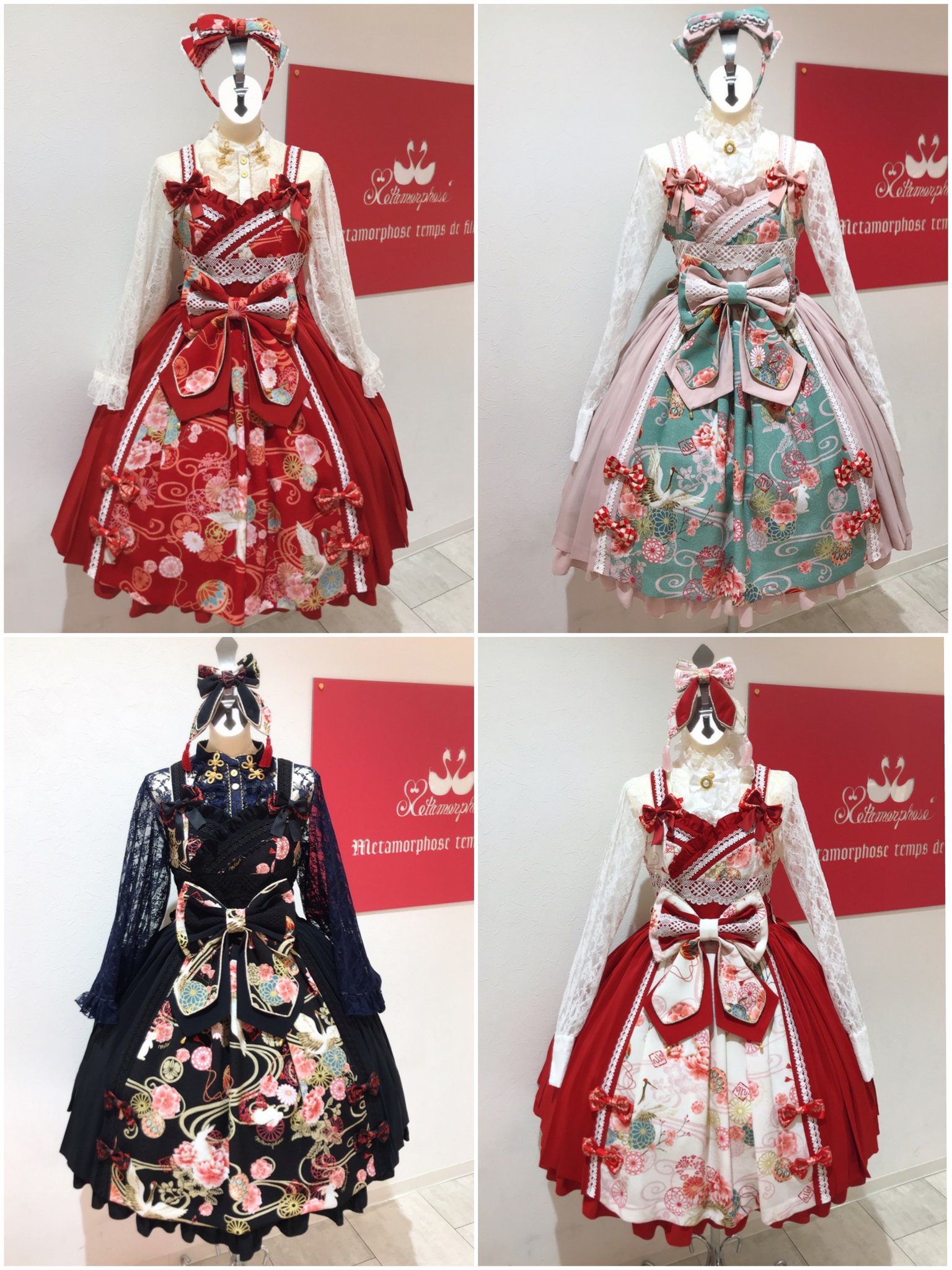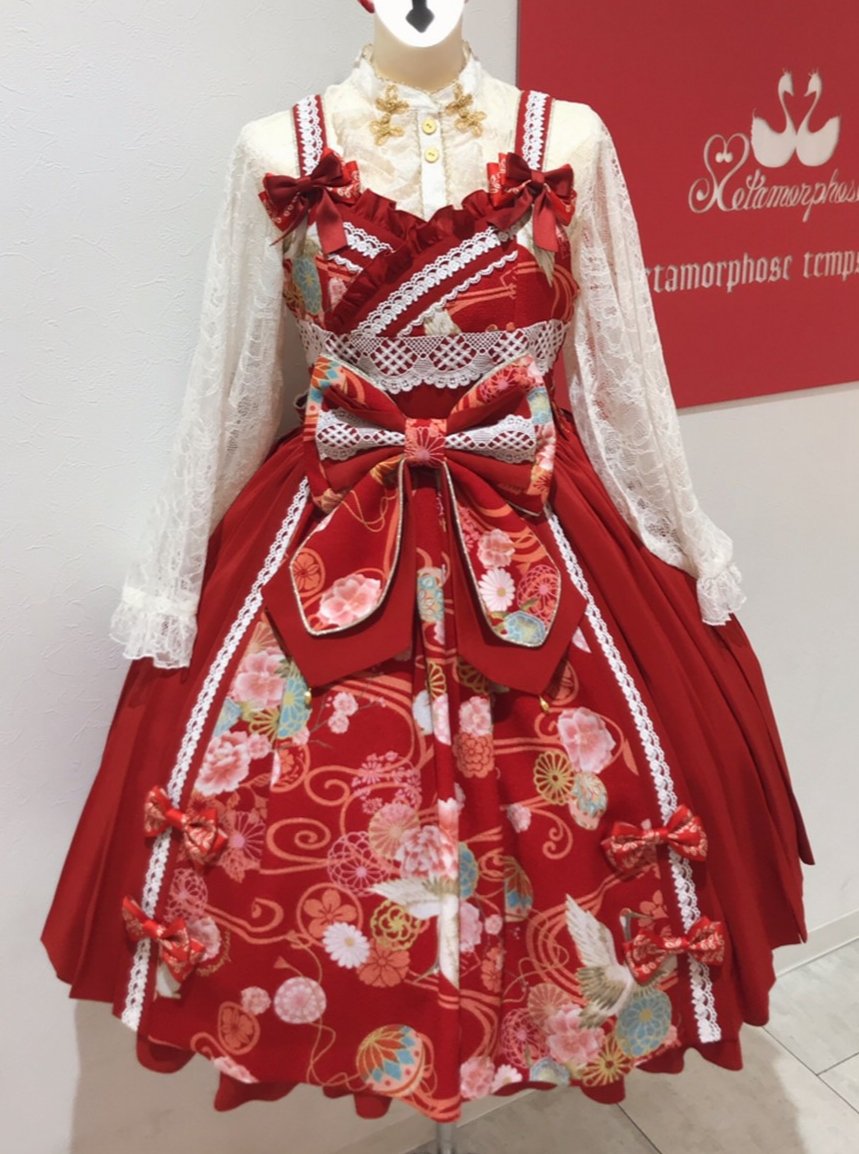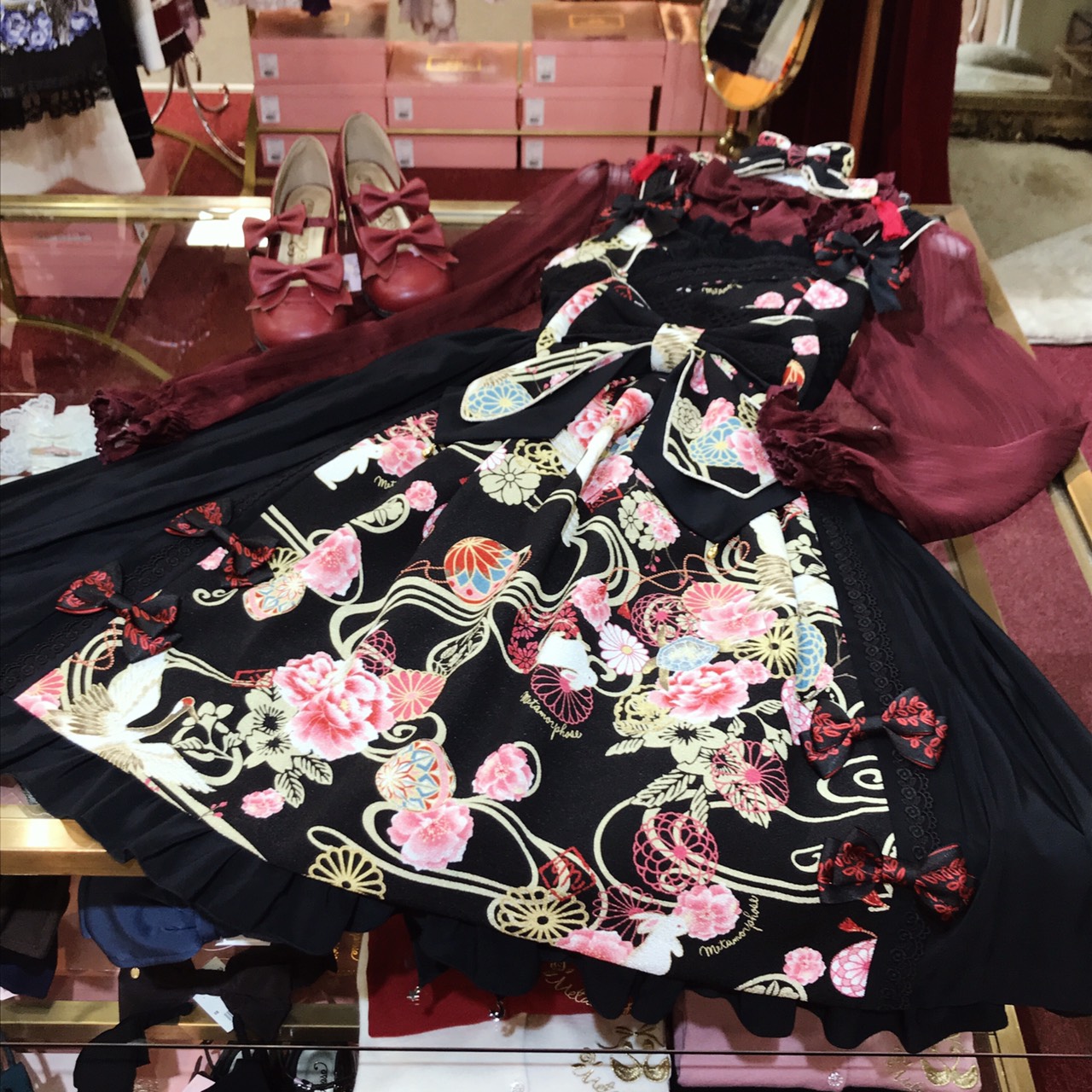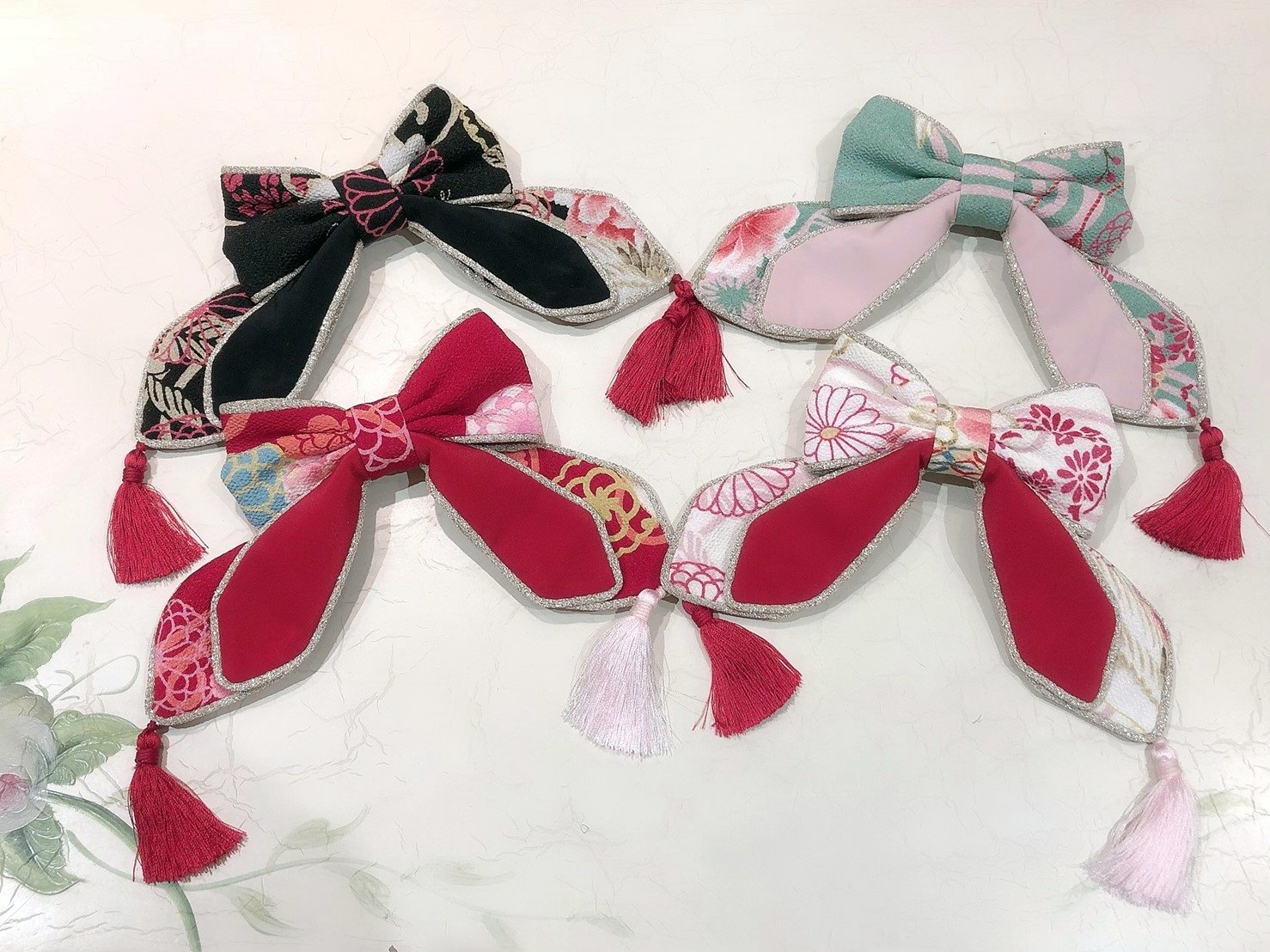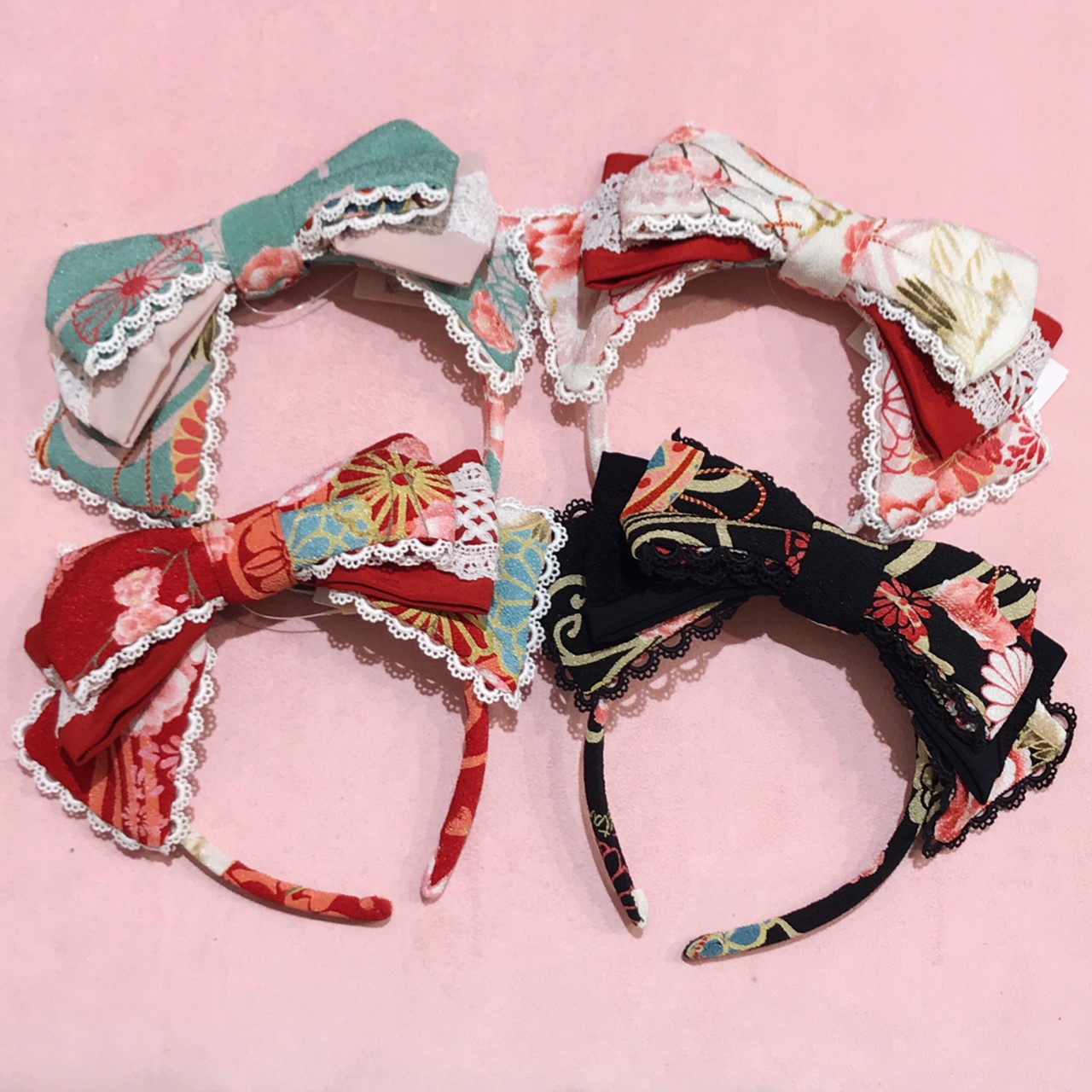 【実施店舗 / Store】
ラフォーレ原宿店 / Metamorphose Laforet Harajuku

【販売期間 / Period】
1月23日(木)〜 1月27日(月) / January 23rd (Thu) - 27th (Mon)
発売初日>店頭*11:00〜 / The items will be available from 11:00 a.m. on January 23rd.
電話*11:30〜
【取置期限 / Layaway】
1/31(金)までのお引き取りをお願い致します。 / Please pick up your order by January 31st (Fri). If you don't pick it up by the due date, your order will be cancelled automatically.
※期限までにご入金の無い場合は自動的にキャンセルと致します。

◇GB期間中は免税対応しませんので、予めご了承ください。
* Please note that we do not make orders tax-free during Grand Bazar.

【発売方法について】
◇1/23(木)発売初日は、シャッフル抽選でご購入順を決定させて頂く場合がございます。/ We might have a lot drawing for the order of purchasing.
◇ご購入制限は設けない予定ですが、状況により急遽 制限をもうける場合がございます。ご了承ください。
◇商品によって数に限りがありますので、無くなり次第終了となります。 / Quantiy is limited.
◇完売した商品は、全店での発売はございません。 / If the items are sold out during Grand Bazar, they will not be launched at other stores at a later date.
◇原宿店限定企画のため、他の店舗やオフィシャルサイトへご連絡いただいても対応できません。
必ず原宿店へお問い合わせください。
Please note that other stores and official online shop do not respond to inquiries about this event nor accept any order for the products for this event.


【電話取置・店舗通販について】
◇お電話でのお取置を受付致しますが
店頭の混雑により、お電話に出られない場合もございます。ご了承ください。

◇店舗通販ご利用の場合、受付日から《1週間以内》に
現金書留が店舗へ届くようにお送りをお願い致します。
◇GB期間中は商品の発送はできません。
1/31(金)以降の日時指定で承ります。
店舗通販の詳しいご案内はコチラ▼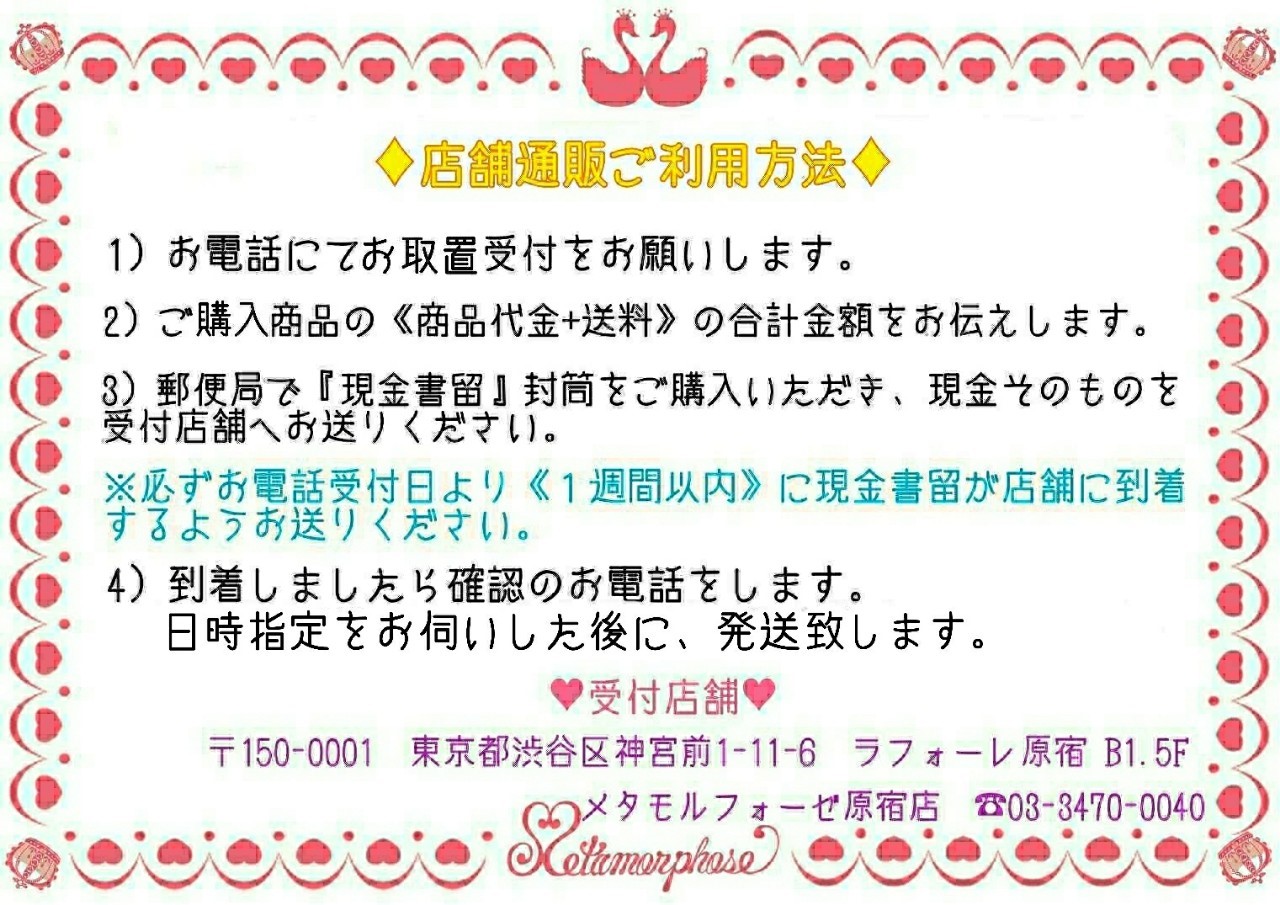 ..。o○☆ *:..。o○☆ *:..。o○☆ *:..。o○☆ *:..。o○☆
【先行発売 / Presale】
新色《赤紅》が店頭販売 初登場!!
鶴やうさぎなどの古典モチーフを取り入れた
華やかな総柄オリジナルプリント☆
花鳥風月〜乙女のはなごろも〜 / The Beauties of Nature ~blooming flower dress for maiden~ Series

◆プリーツJSK(草柄リボン) / Pleated Dress with Foliage Pattern Ribbons
¥35,800- <税込¥39,380- (tax incl.)>
color*黒紅(Black) / 白梅(White) / 赤紅(Red)
◆プリーツJSK(格子柄リボン) / Pleated Dress with Red Checkered Ribbons
¥35,800- <税込¥39,380- (tax incl.)>
color*翡翠(Jade Green)


◆リボンカチューシャ / Ribbon Headband
¥5,000- <税込¥5,500- (tax incl.)>
color*黒紅(Black) / 白梅(White) / 翡翠(Jade Green) / 赤紅(Red)
◆リボンバレッタ / Ribbon Barrette
¥4,000- <税込¥4,400- (tax incl.)>
color* 黒紅(Black) / 白梅(White) / 翡翠(Jade Green) / 赤紅(Red)

軽い生地感なので、
お花見に向けて おすすめです♪ヽ(*´∀`*)ノ
..。o○☆ *:..。o○☆ *:..。o○☆ *:..。o○☆ *:..。o○☆
花鳥風月シリーズをお得に♪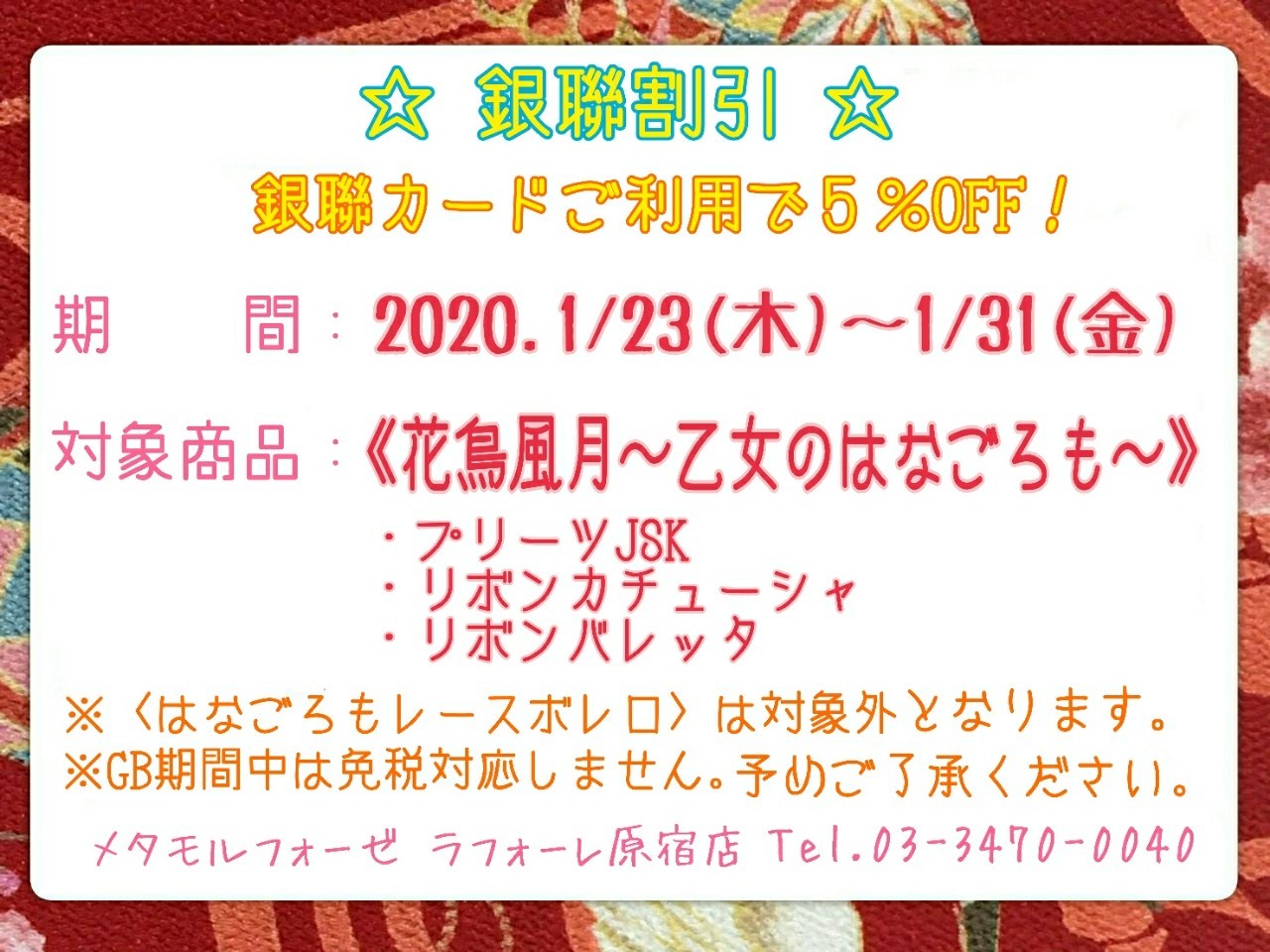 1/23(木)〜1/31(金)までの期間中、
『花鳥風月リーズ』のみ銀聯カードご利用で5%OFF!
※はなごろもレースボレロは、銀聯割引対象外です。
※グランバ期間中は免税対応致しません。予めご了承ください。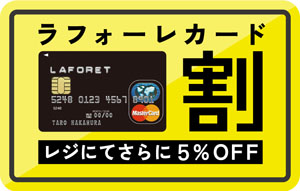 GB中ラフォーレカードをご利用いただくと、ご請求時にお会計金額からさらに5%OFF!
即日発行可能な「仮カード」と「即日ご利用プラン」での利用も対象です(^^)
※ラフォーレカード提示のみでの割引はいたしかねます。
※お会計後の訂正は不可です。
※詳しくはショップスタッフまたは3.5F ラフォーレカードコーナーまでお問合わせください。
..。o○☆ *:..。o○☆ *:..。o○☆ *:..。o○☆ *:..。o○☆
♪お問い合わせはこちらから♪
★メタモルフォーゼラフォーレ原宿店★
営業時間:11:00〜21:00
電話番号:03-3470-0040
最新情報をつぶやき中!
原宿店Twitter→@metamorharajuku
☆ラフォーレ原宿店ブログ☆
http://blog.m.livedoor.jp/metamor_harajyuku/?guid=ON
★店舗通販ご利用方法★
http://blog.livedoor.jp/metamor_harajyuku/archives/51962466.html
オフィシャル通販も受付中♪
メタモルフォーゼオフィシャルサイト
http://www.metamorphose.gr.jp